| | | | |
| --- | --- | --- | --- |
| Revamp, Renew, Revitalize | | | |
Written by Sara Elliott
Sunday, 06 January 2013 15:55
Revamp, Renew, Revitalize
Looking for a new look in 2013? There's a new beauty bar in town that's revamping clients' styles while also reinventing the salon-spa experience. Keep reading to learn the style trends they predict for the new year, and more about this new beautification business that specializes in fab on the fly.
Did you make a resolution to refresh your look, do more with your time, or get healthy? There's a new local beauty bar that promises to help you do all the above and more. Since their grand opening in November 2012, the Cincy Style Bar (CSB) has been helping local ladies revamp, renew and revitalize on-the-go.
Because we're living in such a fast paced world, quick in-and-out services with celebrity type results are in high demand, says CSB founder Andrea Lauren. "'Average' women are now seeking out fashion and beauty services once thought to be reserved for celebrities only. A finished look is the new standard for beauty," she adds. "'Regular' women across the country are finding themselves hiring their own personal beauty and fashion stylists to help them achieve the finished look."
Lauren says many clients come in for the beauty bar services a few times a week for professional blowout and makeup services. "A professional blowout lasts up to three days," she explains. "Giving yourself the gift of three good hair days in a row is a great way to renew your spirit."
Not only do women want to look put-together on a daily basis, Lauren says, but they want to do it a natural and organic way. "Awareness has been steadily building about the health risks of chemicals we are all exposed to on a daily basis," Lauren explains, "The demand for organic choices in beauty products has been on the rise and consumers are now looking to consult with beauty professionals specializing in organic beauty."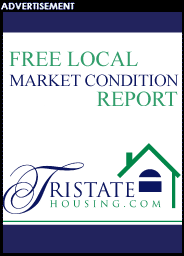 This demand for sustainable styling products is what prompted Lauren to only use organic and non-toxic professional products in their full service salon, express makeup and blow dry bar, and finishing studio. "Switching to organic or non-toxic cosmetics and beauty products will not only help to renew and revitalize your beauty routine," she adds, "but also your body and health as well."
Their full service salon offers blowouts, makeup applications, manicures, pedicures and organic airbrush tanning. CSB's sister business, Alba Beauty Studio which is located in the same building, offers organic coloring, cuts, facial and body waxing, brow and lash tinting and facials. Later this month, CSB will be opening its spa, which will offer organic facials, microdermabrasion, body waxing, massages and bodywork.
But CSB has more than just an impressive service menu. They also have quite the client list, too. Since their roots are in production work, they've helped the likes of Sir Paul McCartney, Annalynne McCord, Viva Bianca, Billy Zane, Comedy Central, ESPN, E! Entertainment, Food Network, MSNBC, Nickelodeon, People Magazine and Disney.
Cincy Style Bar is located at 2882 Wasson Road in Hyde Park. For more information, visit their website at www.cincystylebar.com.
More articles by this author

Last Updated on Monday, 07 January 2013 22:42