Written by Sara Elliott
Wednesday, 26 December 2012 23:38
A Look into 2013
As 2013 approaches, Cincy Chic chats with a local expert to learn about new businesses soon to open in the Tri-State. From Fortune 500 companies to expansions in healthcare and education, read on for an exclusive view into what's new for Cincinnati in the new year.
A new year means new beginnings and new expansions. And there's one local lady who's on the ground floor (literally) of all these forthcoming changes to the Queen City. Amber Dockery is a Contract Specialist at Shaw Contract Group, one of the largest flooring companies in the nation. Her client list ranges from Fortune 500 companies and hotels to healthcare and education, and she's often the first to learn about new projects. So, Dockery offers Cincy Chic an exclusive view into new businesses and expansions breaking ground in the new year.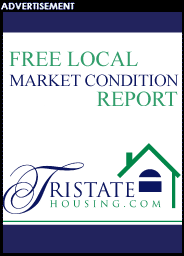 "Cincinnati is, and will always be, a key area and top market for Fortune 500 companies. But we have seen, and will continue to see, growth in other markets as we continue into 2013," says Dockery. "The fields of healthcare and education are finding out just how much allure the city holds. With professional sports teams, music venues, great shopping and much more, Cincinnati is a versatile city for a variety of markets."
In terms of Fortune 500 companies, they will continue to generate a significant amount of the Tri-State's economic growth. "We have a lot of companies looking to headquarter in the suburbs of Cincinnati close to companies like GE, Cintas and Procter and Gamble facilities as well as renting or occupying space downtown where there's availability," Dockery explains.
Entertainment will continue to develop as well, especially downtown. "Locals can look forward to an expansion in retail and hospitality as a casino, the Horseshoe, will be opening in the Spring," she says. "Downtown, the renovations being done to hotels and nightlife spots will continue as more and more business owners realize the opportunity that lies within the market of Cincinnati."
Dockery says one of the most significant sectors generating growth is healthcare. "Mercy, Tri Health, Cincinnati Children's Hospital, Christ Hospital and University of Cincinnati Health can be expected to expand throughout the new year," she says. "Healthcare in Cincinnati has been recognized on the national map for their services and is helping to aid in the growth of the healthcare facilities."
Education will also be seeing a growth in 2013. "With new K-12 districts looking to expand and a move into the suburbs for college campuses," Dockery explains, "higher education is becoming accessible to more people and that requires campuses to get bigger. Because people work and go to school, keeping locations close for students has become a bigger priority."
Dockery says the city holds so much potential because of its wide range of businesses - from Fortune 500 to small businesses - who want to see Cincinnati succeed. "I only see this city as growing," she adds, "with so much more potential for the future."
More articles by this author

Last Updated on Friday, 28 December 2012 13:14