Written by Courtney Pugh
Sunday, 02 December 2012 19:43
Local Leisure
Want to make the most of those well-deserved vacation days? This year you can pass on the pricey plane ticket and embark on a staycation around Cincinnati. Keep reading to discover how you can have yourself a holiday without leaving town.
From fine art and fashion to sightseeing and the supernatural, Cincinnati provides a variety of vacation day activities to celebrate your break from work on a budget.
Five of the most popular local attractions include upcoming art exhibits, star-powered photography displays and a unique selection of guided tours through some of Cincy's hidden hot spots.
The Cincinnati Art Museum presents the iconic work of revolutionary American fashion photographer, Herb Ritts through an exhibition called L.A. Style on display now through Dec. 30. The exhibit comes straight from J. Paul Getty Museum in Los Angeles, Calif. and includes a selection of previously unpublished photos, as well as Ritts' projects in directing music and fashion videos.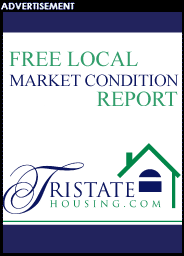 Kiley Brodeur, Marketing and Communications Associate for the museum, says the stylish show "explores the photographer's career portraying figures from Richard Gere and Madonna to other notables as well as Ritts' innovative nudes and fashion images."
Along with Gere and Madonna, the exhibit includes portraits of celebrities including Britney Spears and Mel Gibson. L.A. Style is accompanied by a 206-page book (in addition to reproductions of the works in the exhibition) contains insightful essays by Getty Museum curator Paul Martineau and Chief Curator for the Cincinnati Art Museum, James Crump.
The exhibition also includes fashion photographs, many of which drew inspiration from painting, sculpture, film and the work of other leading fashion and portrait photographers. Ritts was known for his creation of dazzling photos designed to sell clothes and celebrate beauty.
L.A. Style examines how Ritts—along with his contemporaries Robert Mapplethorpe and Bruce Weber—sparked radical change in the perception of nude photos. The display also includes portraits of well-known athletes and dancers such as critically acclaimed American dancer and choreographer Bill T. Jones and famous athletes Michael Jordan, Magic Johnson and Olympic gold-medalist Greg Louganis.
Ritts' images are famous for bridging the gap between art and commerce that followed in the wake of the Pop Art movement of the 1960s and 1970s.
The Taft Museum of Art is proud to present Star Power: Edward Steichen's Glamour Photography display in celebration of its 80th anniversary. Curator of Education for the museum, Nancy Huth, says the Taft chose this particular display because it shows popular culture and encompasses the era of the museum's opening in the 1920s and 1930s.
Huth says Star Power features "105 black and white photographs that were originally published in Vanity Fair and Vogue," she says. "They are original working prints from the magazines, intended for production—they're not re-prints."
The display includes a handful of actual Vanity Fair and Vogue publications of that time to show how the photos appeared in print. Admission to the exhibit is included in the ticket price for the Taft and it's free on Sundays. The Taft is also open on Tuesdays during Nov. and Dec.
Cincinnati's historic Music Hall offers guided ghost tours through the entire building, which is believed to be built on a pauper cemetery. Once a month, Music Hall teams up with the Cincinnati Research and Paranormal Studies group to present a two-hour tour through the building's haunted history.
Groups of 40 people are led through the low-lit halls and told stories by staff members of personal paranormal experiences. Two tours are held on the selected nights: at 7p.m. and 9:30p.m.
"There are plenty of historical references to unusual activity in and around this area and those stories have not gone away," says Scott Santangelo, Director of Operations for Music Hall.
With the first tour given on Halloween 2010, Santangelo says public reception has been great and tours typically sell out. The upcoming tour on Dec. 28 is sold out, but additional tours will be given Jan. through Mar. 2013.
"It's an interesting tour—it's informative, educational and I think people are left to form their own opinions," Santangelo says.
Paranormal investigations are also offered for more serious ghost hunters. The investigation is more hands-on than the ghost tour, including equipment use and lasting five hours. Tickets for investigations are $75 each. For more information on the tours, visit: cincinnatiarts.org or call the Music Hall box office at 621-ARTS.
Segway of Cincinnati invites you to take a one-of-a-kind tour of the city. Started in 2008, this unique tour provides a new way to sightsee through three main routes. Riverfront tours are offered four days a week, routes through Eden Park are offered three days a week and a downtown tour is offered twice a month.
Tours last two hours and include a 15 to 20 minute training session with a 90 minute guided ride. A variety of tours are offered, including routes near the riverfront, through downtown and in Eden Park.
Segway of Cincinnati also offers seasonal routes through Spring Grove cemetery on Tues. nights and have holiday tours debuting this week that feature a Santa Segway and Urban Skiing tour around the city. Segway tours are fun for the whole family with custom tours available for large groups. For ticket information, reservations and a map of all segway routes, visit: segwayofcincinnati.com or call (513)225-1583.
Owner of Segway of Cincinnati, Shawn Jenkins says he chose segways because they're "green, new to the city and it's a clean, quiet way to get around." American Legacy Tours, started in 2010 by a group of friends, invites you and your friends and family to experience the entertainment and local history of Cincinnati through its three guided tours. After the success of a fundraiser for student travel in the form of a "Newport Gangster Tour," in 2010 the group of friends decided to make the tour publicly available every weekend between May and Nov. by creating American Legacy.
The "Newport Gangster Tour: Gangsters, Gamblers and Girls" is noted as the Best Walking Tour in Greater Cincinnati by Cincinnati Magazine, as well as one of the top things to do in Ky. by Southern Living Magazine.
American Legacy professionally guided tours include:
Queen City Underground: visit the Gateway District, home to the country's largest set of historical landmarks including over 130 saloons, bars, beer gardens and theaters that hosted entertainers such as Charlie Chaplin and Wild Bill Hickok. The tour will descend you below the city streets into a hidden burial vault and explore tunnels used by Cincinnati breweries.

American Legacy co-founder Jerome Gels says this tour saw nearly 18,000 guests in 2012 (runs until Dec. 14).

Civil War Cincinnati: tour the Queen City to learn about the people, places and events that shaped the outcome of the bloodiest conflict in American history. Explore buildings such as Memorial Hall and Old St. Mary's Church and many other Civil War treasures hidden throughout the city (concluded Oct. 27, will return in April).

Queen City is Haunted: uncovers disturbing tales buried deep within the city's past. Discover stories of ghastly murders and gruesome deaths. Learn about Cincinnati's Murder College, the ghosts of Music Hall and the Tri-State's most infamous killer. Join us on Fridays and Saturdays in October to experience the chills and thrills of one of America's most haunted cities (concluded Oct. 31).

Spirit of Christmas: visit churches of local and national significance, ending in the fully-decorated St. Francis Seraph Church and Friary where patrons can view numerous nativity scenes from around the world and a highly detailed Charles Dickens Village. St. Francis will also host a full stable of live animals in the courtyard to help everyone remember the true meaning of Christmas. Bring the family and enjoy this new holiday tradition (runs until Dec. 28).

For a full list of American Legacy Tours and reservations, visit www.americanlegacytours.com.
More articles by this author

Last Updated on Monday, 03 December 2012 13:51