| | | | |
| --- | --- | --- | --- |
| Faux and Fabulous for Fall | | | |
Written by Amanda Stout
Sunday, 19 August 2012 19:03
Faux and Fabulous for Fall

It's almost time for Fall, the most stylish season of all. That means cute boots, cozy scarves, and - of course - fur. We chat with Donna Salyers, the queen of faux fur, to get the stylish scoop on the latest trends, how she's reaching consumers in new and innovative ways, and how she's connecting to the community with fun, philanthropic and fashionable events.
"We're in the midst of a faux fur revolution" says Donna Salyers, founder of Donna Salyers' Fabulous-Furs. As queen of the faux fur fashion industry, Salyers is ready to meet that revolution head on and en vogue.
Salyers didn't just wake up one day at the top of the industry, but fashion has always been a part of her life. "Fashion is in my DNA," Salyers says. "Even at the age of seven, I was compelled to sew clothes that my mother actually let me wear in public." Growing up, she learned the technical side of sewing from a grandmother who worked in alterations in Cincinnati's finest stores. "She taught me a great deal, and at the age of about 29, I wrote a letter to the Cincinnati Enquirer editor advising even I could write a sewing column superior to what they published each week."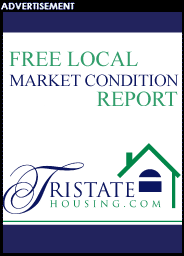 With this career foothold, Salyers ended up in New York with a national TV show all about sewing and fashion. It's there that she noticed something missing from her wardrobe. You guessed it, fur. Not having the money to purchase a genuine fur, Salyers made her own faux fox coat. "People stopped me on the street to comment about my 'beautiful fur,'" she recalls.
"It was music to my ears, opening my eyes to the fact that faux fur could be truly beautiful," says Salyers. Later, as Salyers was on her way to buy her first real fur, it was a radio show about the obvious down side of the fur industry that got her attention and ultimately jump started her business. Instead of going through with her purchase, Salyers opted for a most fabulous faux alternative. "Selling a faux fur coat sewing kit seemed a logical next step," she says.
The rest, as they say, is history. "It's truly an 'only-in-America' success story," she says. Her business is now 23 years in the making and is being aligned with runway fashions and is receiving international acclaim and has been featured in everything from Oprah Magazine to Sports Illustrated swimsuit edition.
Faux furs are more than just a fashion statement these days, they are a political statement. "Young people now understand the degree of suffering behind animal fur," says Salyers, attributing much of the newfound faux fur popularity to the vast resources available to educate people on the undersides of the mainstream fur industry. "It's a personal choice, but I'm always thrilled when people go faux."
Right now, the Covington-based company is focused on reaching customers and their quick expansion. Recently, Fabulous-Furs launched a new multimedia outreach through video, reminding business owners that a great product is only "half the story," Salyers adds, "it's equally important to be in the forefront of technology." Salyers hopes that this will help the company achieve its goal of doubling their revenue in the next five years.
So, what are this Fall's emerging faux fur trends? Salyers' gives the inside scoop about what rules to follow when choosing a piece. "Faux fur is so easy to wear," she says. "Begin with the fur that matches or blends with your hair color."
She also recommends that you take body type into account when selecting a fur piece. "If you're petite like me, a shorter jacket is likely to be most flattering," Salyers explains. Taller individuals have a little more flexibility choosing a piece. "Have fun with something like our Manhattan coat," suggests Salyers, "the copper-to-black ombre tones are very European. If you have a full figure, a lighter fabric will be more flattering and will better accentuate your cures. Again, Salyers recommends the Manhattan coat, since the fabric is thinner and less likely to add bulk to your frame.
As always, choose pieces that personalize your style. Your faux fur should always reflect your personality and blend with the other pieces of your wardrobe. "If you're happy to stand out, check out our Melange jacket," Salyers recommends. "We've blended long/short furs for a very graphic, dramatic look," she says.
Are you worried that your faux furs will just be one big fashion faux pas? Not to worry, Donna Salyers offers up a bit of advice for first time buyers. "Personally, I believe in the one-piece-at-a-time rule," she says. The rule of thumb generally being that you choose only one fur piece to wear with your outfit. But Salyers also assures that multiples can be successfully styles as well, referring to the younger, bolder trends of multiples.
Has faux fur struck your fancy? Strut your stuff at Fabulous-Fur's next event. The fall preview will be held in the Covington showroom Wednesday August 29 from 5:30 to 7:30pm. This event is perfect for repeat customers or for ladies wishing to buy their first faux fur. "We'll have drinks, an informal fashion show and of course a 20% shopping discount," says Salyers. "Make that 25% if you bring a friend."
If you can't make it to the preview event, check out other events held at Fabulous-Furs here. You'll have another great opportunity to attend the Saturday Salon held October 6, where proceeds will benefit Cedarhill Animal Sanctuary for the seventh year in a row.
More articles by this author

Last Updated on Monday, 20 August 2012 12:32