Written by Alyssa Howard
Monday, 28 November 2011 04:12
Pure Full-Body Workout

It only takes 55 minutes to work out your whole body at Pure Barre studios around the Cincinnati area. Read on for more about the most productive hour you'll spend all day.
Between prepping for that next presentation at work and taking the kids to soccer, you don't have time to mess around when it comes to working out. At the Pure Barre studio in Mason, your next workout would consist of an hour with a ballet barre, using only your body weight to engage your core and exercise your whole body - all while your kids happily play next door at Skidaddles, a drop-in day care center.
Janna Williams, the owner of the Mason location, says the studio has paired with Skidaddles to offer working parents in Cincinnati the perfect deal: Work out in hour-long classes at the studio while you drop your kids off at the day care that charges an hourly rate. The two businesses are perfectly compatible, as "Skidaddles is open at all hours that associate with our class times as well, except for the early morning class times at 6 a.m.," Williams says. "They open at 6:30 a.m."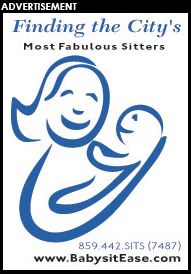 The Mason location, which opened in mid-October 2011, is accessible from both I-71 and I-75, making it convenient for working parents to exercise close to their homes or offices, Williams says. To complement the great location, the Mason location has an engaging staff, she says. "We have a great staff - welcome, friendly and challenging. We've had some great clients, too, who have used Skidaddles on a regular basis," Williams says.
Williams, a Monroe native and graduate of the University of Kentucky, first tried Pure Barre after she was injured and could no longer dance on the UK dance team. "Having a dance background, I just had a curiosity as to what it was. I just decided it was my passion and it was what I wanted to do, so I applied for a franchise and got one near my hometown," she says.
Lea Ranier-Warner, the owner of the Cincinnati studio, says she immediately fell in love with the Pure Barre technique upon trying it for the first time five years ago when the creator of the method put a studio in Lexington. A life-long fitness enthusiast, participating in everything from tennis to triathalons, Ranier-Warner says she was amazed by the full-body aspect of this workout using only the body and a barre.
"You use a ballet barre for stability and resistance, and you're in ballet position, so there aren't any dance moves, but you use dance positions in small, isometric movements," she says. "You're engaging your core all the time."
And Pure Barre helps those with bad backs and knees, because it's low impact. "You're protecting your lower back," Ranier-Warner says. "You protect that back by having your hips tucked under and engaged that way. You're building the muscle around your knee."
But it was the individualized nature of Pure Barre classes that ultimately influenced Ranier-Warner to buy a franchise and own a part of the workout she had loved so much, she says. Regardless of the fitness level of participants, the classes are geared to give everyone the maximum benefits for their own bodies, Ranier-Warner says.
"My mother's 70, I'm in my mid-40s, my daughter was pregnant at the time and the other daughter was 25, and we were all in class together," she says. "It can work for anyone. Pure Barre is a mix between a personal trainer and a group fitness class. We are trained to set people up into positions and do a couple demos and positions with them, and everyone works at a different level."
She says the Cincinnati studios get a pretty decent amount of working moms in after they've put the kids to bed or on the weekends when they have a spare moment.
"Their time has to be efficient, and it's a total-body workout," she says. "We don't say to do it in place of cardio, but it is an excellent workout. The music is so great, and the instructor, music, being here and thinking about nothing but yourself motivates you. You leave with that euphoric high."
And many working mothers have had their Pure Barre fitness progress noted by enthusiastic husbands, Ranier-Warner says. "So many of my clients have said their husbands have told them, 'We don't know what you're doing over there at the Pure Barre studio, but we want you to keep doing it, because you're in such a great mood when you do it,'" she says.
More articles by this author

Last Updated on Monday, 28 November 2011 11:13
We have 2430 guests online