| | | | |
| --- | --- | --- | --- |
| Preparing for Your Act Three | | | |
Written by Leah Reitz
Sunday, 27 November 2011 13:22
Preparing For Your Act Three

Mothers in career transitions often need guidance in figuring out what their next professional moves should be. Read on for a local organization that can help you make this decision.
For working mothers there typically comes a time when they ask themselves what's next, whether it's beginning a new career, starting their own businesses or figuring out how to balance home life with work life. Thanks to Act Three, women don't have to face this apprehensive time alone.
What's great about Act Three owner Julie Shifman is that she is a working mother of four boys, who has recently become an empty nester six months ago. Her career changes help her understand the different dynamics plenty of women face. Shifman says, "Act Three helps women figure out what to do next after motherhood. We help women figure out whatever is meaningful and fulfilling in life for them."
Act Three presents the variety of ways women can go at their own pace to figure out what's best for them. Women can attend monthly seminars and one-on-one coaching sessions or events, like the upcoming Imagine...Then Do It! event. Last year Act Three hosted its first ever Imagine...Then Do It! event, and 250 women were inspired and motivated by other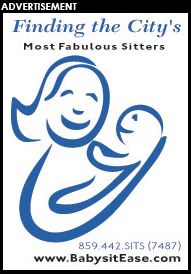 women who have "imagined and done it," according to its website.
The next of these events will be held on April 18, with speakers from around the world and a performance by the Cincinnati Ballet. Also, something different at this year's event will be the distribution of Shifman's new book, Act Three. Shifman says, "Act Three follows the steps I take in helping women figure out what they want to do next. It also profiles women who've followed the process; you'll read their stories and won't believe what they've done."
Besides the Imagine...Then Do It! event, working mothers can also attend Act Three's monthly seminars. "Seminars are a great way to start - they are only $15, with no commitment, and you can meet women going through similar situations," Shifman says. These seminars cover both hard and soft topics and are very popular. A full list of their upcoming events can be found on the Act Three website.
Another great resource at Act Three is the one-on-one coaching session. Shifman says, "These are great for women who want to jump right in. It's a faster track and really focuses on their individual needs."
More articles by this author

Last Updated on Monday, 28 November 2011 11:18
We have 1233 guests online