| | | | |
| --- | --- | --- | --- |
| Working Mom Wardrobe Must-Haves | | | |
Written by Amy Scalia
Sunday, 27 November 2011 13:13
Working Mom Wardrobe Must-Haves

Sure, you have wiry rugrats at home, but that doesn't make mom jeans okay. Read on about a clothing line that's designed to help you look and feel your best - from the boardroom to the play room.
It's hard enough to get the kids dressed in the morning, let alone yourself. Especially when that outfit needs to take you from work to soccer practice to your evening board meeting.
That's why you need to fill that closet with classic wardrobe staples, made with quality fabrics that stand the test (and tiny tot tugs) of time, with just enough fashionable flair to make you look and feel like you still have "it."
Lindsey Huttenbauer, marketing director of Saks Cincinnati, says Lida Baday is a perfect line for achieving all of the above. "Lida Baday provides endless options for day to evening," says Huttenbauer, an expectant mom herself.
The best part of the line is the ability of may of Baday's pieces to transition for different occasions. "As the marketing director at Saks Fifth Avenue, I am often running from work to an event, and so many of her pieces transition easily from the office to a cocktail party," Huttenbauer says. "She also has some great staples that work well for weekend - making it easy for moms to look chic at work and at play."
Baday, a Toronto-based Canadian designer, launched her first collection in 1987 and has since made an art of creating contemporary clothes with a classic underpinning. But designing is nothing new to Baday. The daughter of a dressmaker, Baday was fascinated by the intricacies of her mother's work. She says that's where she keenly learned the ways in which luxurious materials could be molded and sculpted into simple, yet expressive clothing.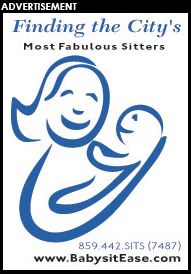 As you browse through her current lookbook, you'll find a variety of simple silhouettes that'll take you from 8 a.m. to 8 p.m. Take, for example, the Double Jersey Contrast Dress made with polyester and viscose (essentially an artificial - but more durable - silk textile). It cinches at the waist, which is flattering for many figures, with a simple tie belt. Wear conservative jewelry and heels for work, then throw on fun drop earrings and some posh pumps, and you're ready for cocktails with friends.
Demand attention in this draped dress made in Baday's signature fabric, Radzimir. It's a firm, lustrous material with an interesting mixture of metallic threads woven with silk. It's used to create the stiff malleable ruffles and paper-bag-like folds and creases in her dresses and blouses. The creases in this particular piece not only camouflage any natural bumps in the belly area, but they also add interest to an otherwise simple and classic dress.
My personal favorite newest addition to her collection is the little black cropped jacket. Huttenbauer says this piece is designed with fabric that can be rolled up to fit in your handbag by day for when your look need a little something extra when the sun goes down.
Check out all of these pieces and more from the Lida Baday collection at Saks Fifth Avenue. To watch a fashion show of the Lida Baday collection at Saks Cincinnati, click on the webcast below.
More articles by this author

Last Updated on Monday, 28 November 2011 11:15
We have 1444 guests online