| | | | |
| --- | --- | --- | --- |
| Wendy Williams on Working Moms | | | |
Written by Amy Scalia
Sunday, 27 November 2011 13:09
She's one of radio's most popular personalities, a best-selling author and the host of a nationally syndicated program, "The Wendy Williams Show." But what makes her most proud is being a mom. This international superstar chats with Cincy Chic to share her secrets to success.
Wendy Williams has accomplished a lot in 47 years. After an enormously successful 23-year career in radio, she was inducted into the National Radio Hall of Fame (only the second African-American woman to do so). She authored The New York Times bestseller, The Wendy Williams Experience, and novel Ritz Harper Goes to Hollywood, while also contributing a weekly celebrity hot topics column to Life&Style.
Then she hit the nationally-syndicated daytime talk show scene in July 2009 with the launch of "The Wendy Williams Show." But Williams says she finds her greatest accomplishments in raising her 11-year-old son, Kevin, Jr.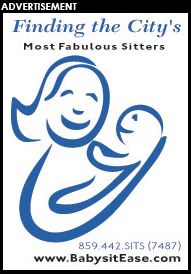 Williams has been quite open about the ups and downs of parenthood. The "downs" were things such as her reproductive complications (miscarriages, bed rest) and conflicting personal and professional demands. She says her biggest challenge in juggling motherhood and her busy career is being there for school events.
When she did radio, she was more accessible - taking her son to school each morning and even occasionally covering lunch duty at his school. "The dynamics of my career and my personal life were different," she says.
Different indeed. Today, she travels more often with her talk show, which is syndicated in 52 countries and in its third season. Williams actually just got back from her Say It Like You Mean It Summer Tour, where she traveled to 16 cities in 30 days to get face-to-face with her fans across the country. The trip included a stop in Cincinnati on August 12. "I loved the food in Cincinnati," she says of the Queen City, especially noting Skyline.
But just because she's away and traveling more doesn't mean she's relinquishing her mom duties. "I talk to his teachers on the phone a lot more now that I'm not able to be there in person," she says. "We as parents impart goals to our kids and send them out into the world and hope that they do well. I want to do everything in my power to make sure that happens."
When Williams isn't traveling or working, she enjoys the refreshingly mundane home life in suburban New Jersey with the people she calls "the Kevins" - Kevin Jr. and Kevin Hunter, her husband of more than 12 years.
Interestingly enough, Hunter is also her manager and an executive producer of her television show. "Good is good. Bad is horribly bad," she says of working with her husband.
The solution? Williams says it's important, especially when working so closely with a spouse, to have a separate life. "It's important - for your sanity and your marriage - to have your own interests, friends and life," she says.
Williams isn't a stranger to finding solutions like this, either. In fact, that's going to be the newest feather in her cap. "I'm working on a new book. It's going to be an advice book, Ask Wendy," she says. "It's going to have advice for women in different chapters of their lives. There will be something everyone can relate to - from college girls and young professionals to women like me - I'm 47 - and people like my 76-year-old grandma."
Big things are in the works for her show, too, she says. "I have great guests like Liz Hurley, Gloria Estefan and Simon Cowell. We're going to have even more 'Ask Wendy' segments, awkward questions and fashion shows," Williams says.

Catch "The Wendy Williams Show" on FOX 19 WXIX weekdays at 2p.m. EST!

More articles by this author

Last Updated on Monday, 28 November 2011 11:12
We have 2096 guests online