| | | | |
| --- | --- | --- | --- |
| Nourish: Food Changes Everything | | | |
Written by Cherylanne Skolnicki
Sunday, 27 November 2011 13:03
Nourish: Food Changes Everything

Our nourish columnist presents a vision for making your relationship with food the foundation upon which you will build a thriving, healthy, vibrant life.
I'll cut right to the chase: Food changes everything. Everything. There is no shortcut, no substitute, no other way to unleash your potential. You will not exercise your way, meditate your way, work your way, study your way or one-click-purchase your way there. There is no pill, no procedure, no class and certainly no undergarment that is going to do for you what the simple act of routinely putting good food into your body will do to change the outcome of your life.
Skeptical? Hear me out.
If you're like most women, you yearn to change something about how your body looks. You want smaller thighs or less flabby arms or a trimmer waist. So be it. I fully understand and appreciate these desires. In fact, I spent years of my life trapped in obsession over these very things. You may have as well.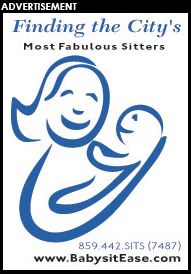 But those body-related obsessions mask the real issue. They're a trick your mind plays on you. You think if you were just thinner, your life would fall into place. You may readily blame your ice cream or potato chip or Twizzler habit for keeping you out of your skinny jeans, but that's only part of the story.
Obsessing about how you look is far easier than admitting that your eating habits are doing considerably more damage than adding unwanted pounds or inches. Poor eating habits have significant and lasting consequences: guilt, confusion, distraction, low energy, poor health, a weakened immune system, overspending, envy, isolation, depression and shame.
Am I overstating it? Think about this. How much time and energy do you spend worrying about what you should eat? How much time feeling guilty about what you did eat? How much time plotting ways to look thinner? How much energy checking out other women to compare the size of parts of their bodies with parts of yours? How many dollars on fad diets, diet foods, diet books, exercise gimmicks and diet drugs? How many life experiences have you missed because you were either too tired to go or too embarrassed about how you looked?
So many of us have been there or are still there. It just kills me. So, this is my quest - to open women's minds to the powerful, energized life that comes with a sane relationship with food. If you are feeling guilty about the way you eat or feed your family, you are not alone. If you are confused about how to eat well, you are not alone. If you are embarrassed and think you should be savvier about food and cooking and health and nutrition because for-God's-sake-you-have-everything-else-in-your-life-under-control, you are not alone.
Food has become complicated. We can help you simplify it. I founded Nourish to help women thrive. It's my belief that eating well is the gateway to living well. I've personally experienced it, and I've had a front row seat to witness transformation in others. There is nothing in your life that is so unique or difficult that you cannot experience it as well. You can reconnect with how good food makes you feel and learn what works best for you. If you're ready to take back control of your life and to unleash your potential, we can help. It's time for you to thrive. The skinny jeans? They're just a bonus.
More articles by this author

Last Updated on Monday, 28 November 2011 11:14
We have 504 guests online