Tracing Back to the Roots
Tracing Back to the Roots
A new technology helps you know where your food comes from in just a few easy steps. Find out how you can learn more about your fruits and veggies the next time you go to the grocery.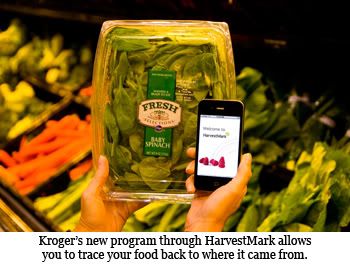 Knowledge is power, and now Kroger gives you that power by giving you key information about your produce purchases (or even potential purchases).
In October, Kroger launched a new program in Cincinnati stores through HarvestMark, a traceability solution developed by YottaMark. "Kroger is proud to be the first national grocery chain to offer the HarvestMark traceability solutions to its customers, and we are delighted to be launching the program in our hometown of Cincinnati," Kroger Cincinnati/Dayton Division President Geoffrey Covert says. "We're committed to helping our customers provide safe and delicious meals for their families, and HarvestMark makes it easy for customers to learn more about the food they buy."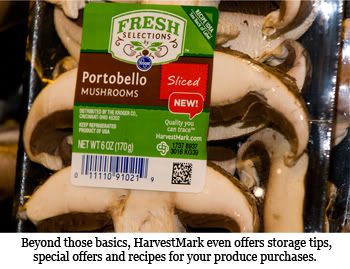 And the Quality You Can Trace Program couldn't get much simpler. Participating products (marked with a HarvestMark logo) each have a unique 16-digit code on them, so to get information about them, you just input that code at HarvestMark.com.
That 16-digit code provides inside information, including harvest location, growing method and packing date. Beyond those basics, HarvestMark even offers storage tips, special offers and recipes. You also can provide feedback through the Web site about the food you have purchased. And if you hear about a food recall, you can use that same code to check if the food in your fridge is affected.
This technology brings the farm a little closer to the store. "We're pleased to partner with Kroger to present shoppers in Cincinnati with a new way to reconnect with the people who grow their food," YottaMark President and CEO J. Scott Carr says.
While you can wait to get your groceries home to find the information, you easily can use your smart phone right in the store. There's even a free HarvestMark iPhone app to help. So before you make your purchasing decision, you can have all the information at your fingertips.
Beyond the fruits and veggies, HarvestMark capabilities are also available on Kroger's Private Selection Organic brand of chicken. So you have the opportunity to trace an entire meal back to its source.
For more information about the program, check out HarvestMark or call (800) 576-4377.

PHOTO CREDITS
Photos courtesy of HarvestMark

More articles by this author