| | | | |
| --- | --- | --- | --- |
| Chic Spotlight: Producer Aymie Majerski | | | |
Written by Linda Palacios
Monday, 25 October 2010 07:00
Chic Spotlight: Producer Aymie Majerski
After producing and releasing a much-anticipated documentary about Pete Rose, this local lady sits down with
Cincy Chic
. And her audience reaches beyond baseball fans.
Cincy Chic: After a long time in the making, your latest project just hit local theaters Oct. 22. Tell readers a little more about "4192: The Crowning of the Hit King."
Aymie Majerski, owner of Barking Fish Entertainment and producer of "4192": Not just local theaters. We are so excited that the film is getting play outside of the Cincinnati area as well. "4192" opened at the (awesome) Esquire Theatre in Clifton Oct. 22 (and continues to run, so go see it! Shows daily at 2 p.m., 4:50 p.m., 7:35 p.m. and 10 p.m.).
There was a special screening in Philadelphia at the Prince Music Theater on Oct. 24, and the film opens at Landmark Theatre (Ritz at the Bourse) in Philadelphia Oct. 29. The film opens in additional cities around the country Nov. 5!
Cincy Chic: A major aspect of the documentary to note is that it focuses on Pete Rose's career as a player, so it does not touch on the gambling controversy. Why did you decide to take this route for the project?
Majerski: We felt strongly about focusing on Pete Rose the athlete. The film is called "The Crowing of the Hit King," and that is what we focus on — Pete's journey to becoming the Hit King.
Also, focusing on the controversy felt "tired." I think that audiences are ready for an uplifting story. This is a very human story. It is motivational and inspirational. Regardless of how you feel about Pete or the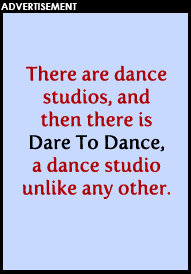 controversy, you can find inspiration in this story.
Cincy Chic: This release comes right after the Cincinnati Reds make their first appearance in the playoffs in more than a decade, so how has the "Redlegs" hype affected "4192"?
Majerski: The real question is: How did "4192" affect the Reds? [Laughs.] I'm totally kidding, but it was very good timing for the film. The film reminds people of a time when baseball was a family affair and going to a game was a very special event. It's always fun to win, and the Reds did a lot of that this year!
Cincy Chic: What else should Cincy Chic readers know about "4192," and where can they learn more about it?
Majerski: I'm a woman with little interest in sports (if any at all), and I actually love this movie. But it's not just me. (I'm the producer, so of course I love it!) I can't even tell you how many women I've talked to that saw this movie at one of the early screenings and absolutely loved it. They came because of their husband, boyfriend or son, not really caring about seeing a movie about Pete Rose or baseball, and ended up LOVING it!
You don't have to be a baseball fan to love this movie! This is not just a film about Pete Rose. It's not just a film about baseball. It is about human relationships, passion, drive and determination. The film appeals to a wide audience varying in age, sex, socio-economic status and level of sports interest.
Cincy Chic: When you aren't producing films and documentaries, what do you like to do for fun?
Majerski: I have two daughters (12 and 15), and I spend as much of my free time as possible with them. We love going to Findlay Market and hanging out Downtown. Also, I have amazing friends that I love going out to dinner with as often as possible. Also, yoga! Yoga saves me.
Cincy Chic: What do you love most about Cincinnati?
Majerski: I love downtown Cincinnati! OTR [Over the Rhine] is really coming to life. There are great places to eat (if you haven't been to Jean Robert's Table and Fork Heart Knife, I'd say they are must eats) and shop (Metronation is one of my faves) and play (many bars and amazing live theaters — The Know to name one of my picks). And Fountain Square has become such a great place to eat, listen to music, watch a game or just hang out.

PHOTO CREDITS
Photographer: Neysa Ruhl
Model: Aymie Majerski

More articles by this author

Last Updated on Monday, 25 October 2010 07:05
We have 2218 guests online