Making Musicians
This local company helps musicians get a start in the industry while giving other local businesses a way to get their hands on quality singles for their musical needs. Find out how it all works.

The All Night Party (ANP) makes for a great job. It's "one of the best jobs" Partner Dave Davis has had, he says. "For me it's kind of a dream come true in a way," says Partner Monika Royal, who has blended her lifelong passion for music with her professional marketing skills. And Partner Brad Schnittger almost had transitioned his musical career into a hobby before ANP.
Yes, ANP works nicely for the musically passionate behind the company, but the company does much more than create careers for its partners. It creates careers for its clients. This music production and service company holds the creation of opportunities for local bands as its "benchmark," and it works to mold the music world to fit in the 21st century, Davis says.
"We wanted to be able to sort of change the conversation about what music products are, where you see bands, where and how you buy music," Davis says. So, those new opportunities can come in the form of a fake vinyl record or a band's ability to sell records as additional toppings on a pizza, both of which ANP helped make a reality for the Sundresses OFF album by The Sundresses, the band for which Schnittger plays the drums and guitar (though not at the same time).
ANP also helps local artists by helping local (and not-so local) companies find music for business purposes. With copyright laws and the licensing process, just securing one song for a commercial can become a headache, but ANP simplifies that process.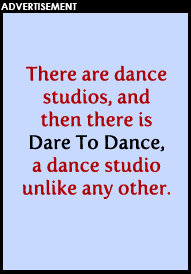 "By the time you come to us and say, 'We need music,' we've already jumped all the hurdles that need to be jumped," Royal says. "We've already made the agreements with the bands#0133; So they can make one phone call. They don't have to wait months and months and months for us to go and clear all these rights and make sure everybody in the band agrees and this and that."
By making those agreements with local bands, ANP has come up with a licensing library, but ANP's relationship with the bands offers another benefit for companies looking for music for a specific purpose. Because ANP works so closely with the bands and Ultrasuede Studios (an official partner of ANP), if a company likes a melody but wants to change the lyrics, ANP can help to make that happen fairly quickly and easily.
For more information about ANP and to keep tabs on what they're up to, check out TheAllNightParty.com.

PHOTO CREDITS

Photographer: Neysa Ruhl
Model: Dave Davis, Monika Royal, Brad Schnittger
Location: Cincy Chic office
More articles by this author