| | | | |
| --- | --- | --- | --- |
| McCoy on Movies: "It's Kind of a Funny Story" Movie Review | | | |
Written by Tabari McCoy
Monday, 11 October 2010 07:00
McCoy on Movies: "It's Kind of a Funny Story" Review
You're 16. You check yourself into a psychiatric hospital. Join our reviewer as he breaks down why this scenario, as the title claims, really is Kind of a Funny (and very entertaining) Story.
"Do you know how big a star I am?" "Dude ... Do you know how big a star I might soon be?!" Bobby (Zach Galifianakis) drops some knowledge of Chris (Kier Gilhchrist) in screenplay writers/directors Anna Boden's and Ryan Fleck's adaptation of "It's Kind of a Funny Story."
KEY CAST MEMBERS: Zach Galifianakis, Kier Gilchrist, Viola Davis, Emma Roberts, Zoë Kravitz, Lauren Graham, Jeremy Davies, Thomas Mann, Aasif Mandvi and Jim Gaffigan
WRITER: Anna Boden and Ryan Fleck (screenplay), Ned Vizzini (novel)
DIRECTOR: Anna Boden and Ryan Fleck
WEB SITE: FocusFeatures.com/film/its_kind_of_a_funny_story/
THE PLOT: Adapted from Ned Vizzini's 2006 novel of the same name, "It's Kind of a Funny Story" stars Keir Gilchrist as Brooklyn teenager Craig Gilner. Craig is a normal 16 year-old by most counts as he has a loving set of parents (Lauren Graham and stand-up comedian extraordinaire/budding character actor Jim Gaffigan), good friends like Aaron (Thomas Mann) and the girl of his dreams, Nia (Zoë Kravitz). There's just one problem: Craig has a growing desire to kill himself by throwing himself into traffic on the Brooklyn Bridge.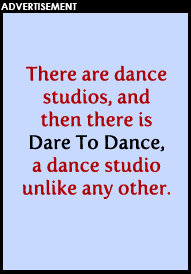 Aware that this is not normal (or at the very least, healthy) thinking, Craig checks himself into Argenon Hospital and gets a psychiatrist (Aasif Mandvi) to admit him. Unfortunately for Craig, the youth part of the psych ward is temporarily closed, so he has to be admitted to the adult ward under the care of Dr. Eden Minerva (Viola Davis). Realizing he may have bitten off a bit more than he can chew, Craig is desperate to prove he's all better. Since he has to stay in the ward at least five days, however, he eventually learns he should try to make the most of it.
Fortunately for Craig, fellow patient Bobby (Zach Galifianakis) is going to take him under his wing and teach him all he knows about growing up. And Noelle (Emma Roberts) may just end up teaching him about something else of equal -- if not greater -- importance.
THE TAKE: There are movies that are sweet. There are movies that are serious. There are movies that have heart. There are movies that have a self-aware sense of humor, both in writing and presentation. And there are movies that can take topics and make their characters' feelings and reactions to them and make them feel genuine, engaging and interesting. Rarely, however, do you get all of those qualities in the same movie.
While I'm pretty sure it's not perfect, "It's Kind of a Funny Story" comes pretty close to being so as a movie, given that it contains all of the qualities listed above.
Gilchrist does what is not easy for many young actors to do in leading the movie, let alone those who's best known work is as a supporting character on a cable show were he is not the main character. While "Story" does prop itself well up against Galifianakis' talents, this is Gilchrist's opportunity to sink or swim in the role -- and he pulls a Michael Phelps from start to finish. You immediately identify with (or at the very least, feel for) his interpretation of Craig as he tackles typical teen issues in a way untypical of most teen-centric movies with a maturity that draws you into his life.
That is not to say that Galifianakis (let's just call him Z.G. for short) isn't worthy of some praise here, too. As a man with a growing legion of fans dating back to his stand-up comedy days (before he was known to the masses as "that bearded guy from 'The Hangover' "), if you see Z.G. in a movie, nine times out of 10 it's gonna feature him being wacky. (See "Youth in Revolt," "Dinner for Schmucks," the upcoming "Due Date," etc.)
What you might have missed, however, is that he also can be a very serious actor and quite good at it, too. That latter quality is what makes him so great in "Story," as he can be warm and funny in one moment and so sad and disheveled in the next.
Davis, Kravitz and Roberts are equally commendable as all three avoid the trappings typical of the characters in their situations, helping Craig (that's Gilchrist's character, remember?) examine his situation and realize what he needs to do before he eventually does it. Each adds a different yet necessary dimension to the film's story, which is no easy feat.
Finally, while there is plenty of credit to go around for the film's cast, the most important credit may go to co-writers/directors/real life husband and wife Anna Boden and Ryan Fleck. In treating their subject matter earnestly within the framework of proper storytelling, the duo -- which has several critically successful indie films to their credit -- has crafted a little gem of a film worthy of all the kudos it receives.
PARTING SHOT: A movie that lives up to its title, "It's Kind of a Funny Story" is also one of the best to hit theaters this year.
RATING (OUT OF FOUR POSSIBLE BUCKETS OF POPCORN):









PHOTO CREDITS
K.C. Bailey © 2010 Focus Features
More articles by this author

Last Updated on Monday, 11 October 2010 09:04
We have 1276 guests online