Written by Linda Palacios
Monday, 11 October 2010 07:00
Choco Fest
Hot chocolate, chocolate chunks, chocolate cake and chocolate chips. Yes, this event will have it all. Learn more about the first annual Cincinnati Chocolate Festival.

One word can make you hooked. Chocolate. So out of all of the festivals that happen around Cincinnati, this new kid on the block got our attention.
The first annual Cincinnati Chocolate Festival will bring a delicious day of chocolate from noon to 5 p.m. Oct. 24 at the Mayerson JCC. And with a combination of Cincinnati's fame for chocolate and a general human love for the rich delight, it's about time.
For a $5 admission fee (children younger than 3 are free), you get quite the sugar rush for your buck. The festival will feature 33 local vendors that all revolve around the chocolate
theme, and each vendor will give out a sampling of some form of chocolate.
Thirty of the vendors are food-related and range from Esther Price to United Dairy Farmers. The other three vendors include Litwin Jewelers, Beth Goldstein Designs and Inky Winke, but each of them still will offer a chocolate sampling and a chance to purchase or order chocolate-themed products. Those products range from Hershey Kiss necklaces to notepads that say "Hand over the chocolate and no one will get hurt."
In addition to the vendors, the festival will feature two major highlights: five celebrity chef demonstrations and a vendor competition. Every hour of the event will bring a new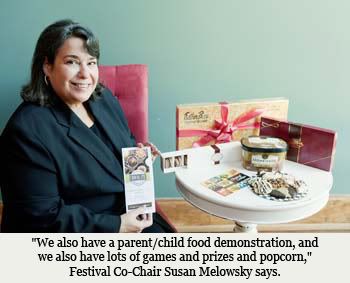 demonstration from chefs like Summer Gennetti from The Palace and Randy Block from A Forkable Feast, who is also a sponsor and vendor.
The vendor competition will be judged by five judges, including food critic Polly Campbell and Amy Tobin, culinary director at EQ at The Party Source. And the competition spans eight different categories.
If that's not enough, the Cincinnati Chocolate Festival will provide a feast of activities for the kids. "Willy Wonka and the Chocolate Factory" will be playing throughout the day, and singer/children entertainer Zak Morgan will perform two concerts. "We also have a parent/child food demonstration, and we also have lots of games and prizes and popcorn," Festival Co-Chair Susan Melowsky says.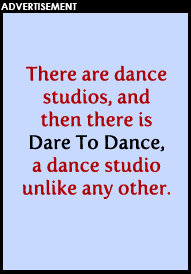 To add more sweetness to the deal, all of the proceeds from the Cincinnati Chocolate Festival will go to support the Isaac M. Wise Temple Sisterhood, which serves the community in a variety of charitable ways.
For more information about the chocolate festival, check out CincinnatiChocolateFestival.com or head to the Mayerson JCC Oct. 24.

PHOTO CREDITS
Photographer: Neysa Ruhl
Model: Susan Melowsky
Location: Cincy Chic Offices
More articles by this author

Last Updated on Wednesday, 13 October 2010 08:49
We have 1010 guests online