Discover New Places

Kenwood opens new stores

This big city/small town offers plenty of exploration destinations. And Kenwood Towne Centre has been adding to the list and continues to do so. Check out what new stores will make your next trip to the mall an opportunity for discovery.


Kenwood Towne Centre started out as Kenwood Plaza back in 1956, so it's not exactly a new place to discover. But the shopping mall has been adding some fresh faces to the mix. Nordstrom has come and settled, and now there's a new batch of exciting openings.
That's right, this season Kenwood Towne Centre brings more than just the latest trends in fashion. It is setting a trend — a trend toward new storefronts and more shopping options. So here's a little preview of the changes happening down at 7875 Montgomery Road.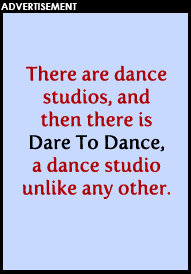 Anthropologie
For those of you who love Rookwood Commons, you have nothing to fear. Anthropologie is staying at 2643 Edmondson Road in the outdoor shopping center in Norwood.
But it's also expanding indoors into Kenwood Towne Centre this November. Anthropologie's new location takes root in the stretch between Dillard's and Nordstrom.
The new store carries on its eclectic mix of clothes, accessories and home décor. So check it out to keep warm this fall with on-trend fur-lined coats, buckled boots and snuggable bedding.
Arden B
Cincinnati women, you no longer need to drive all the way to Lexington or try to figure out whether something will fit or not as you shop online. Arden B also is coming to Kenwood Towne Centre in November. The store's first Cincinnati location will be nestled in the Macy's arm of the mall.
Now you can try on those chunky clogs featured in Life & Style's August issue. And want to take advantage of the navy and white stripes and glittery goodness you saw on "The View"? You can do just
that by discovering Arden B and their dressing room.

Francesca's Collection
Forever 21 isn't the only place to find affordable trendy accessories. No, Franchesca's Collection focuses its attention on just that. And now you can direct your attention to their the store's new location at Kenwood Towne Centre.
Located in the Nordstrom end of the mall, this little boutique opened June 11 and offers everything from large-and-in-charge earrings to cute clutches. All of their accessories add some punch to your wardrobe without knocking you out with the price.
And for your girlfriends, Franchesca's carries perfect gifting and entertaining items. From snarky wine belts to stylishly painted chip clips, you can add some fashion to the details. And the best part? You can consider yourself a girlfriend too!
Pandora
Kenwood Towne Centre may have opened Pandora's shop Sept. 17, but we don't see any evils of mankind coming out. Instead, we see a wealth of jewelry
opportunities.
Unless you've been living under a rock somewhere, you probably have heard of Pandora's charm bracelets. These bracelets modernize the idea of a charm bracelet and help you make an individualized fashion statement. But there's more to Pandora than just the bracelets.
Now, you have the chance to discover a different side of Pandora with their new mall location. And when you head to the recent addition, you will see that you can mix up your earrings, rings and necklaces just as you do with the charm bracelets. Ring "pods" let you stack rings together, and earring charms give you the chance to create your own designs.
The Buckle
Buckle up and enjoy a shorter ride as The Buckle expands to a more centralized location. Instead of having to drive out to Tri-County to get your fashion fix, you can head to Kenwood Towne Centre to see The Buckle's newest location that opened July 20.
Located in the Macy's arm of the mall, this Kenwood newcomer offers men's and women's fashions, so you can shop for your man while you shop for yourself. And their cutting edge styles can help you add a little edge to your wardrobe.
PHOTO CREDITS
Photographer: Neysa Ruhl
Model: Victoria Bailey
Location: Cincy Chic Offices
More articles by this author